Gift Ideas For Your Handyman
The Handyman in your life dreams of these things!
All handymen dream of these kinds of things. They help get that job done. Most of these ideas help get things done faster and better. Do you want the handyman in your life to open his present and like Tim the tool man said huh!huh!huh! You don't have to but please believe it when I say you will be a hero.
Suggestions for the handy person in your life!
I am an avid DIY guy. I spend a good deal of my time repurposing furniture for resale. This is a hobby that not only gives me a little extra money but it also is a great way to keep trash from getting to the landfills. The importance of having good tools is huge. The proper tools not only allow the job to get done correctly, but it also is an easy starter to get your handyman going. It is fun to use tools that make the job fun! I hope this short list will help you with your shopping and also give him or her that gift that makes life a little better.
The Black & Decker ratcheting wrench!
This Black and Decker ratcheting wrench is ideal for the jobs big and small around the house. It comes with 16 color coded sockets for easy sizing. The wrench comes with 16 different SAE and Metric sizes to give the tool great versatility. Great for putting together small projects and comes with a lifetime warranty.
The Black & Decker Air Station!
The air station is a great gift because it has portable air when you need it. The air station comes with both home current and auto plug-in capability. It will pump up to 160 PSI and will automatically shut off on the pressure you set. It weighs approximately 6 pounds and this makes it very portable for those home or away needs for air.
Kreg K4MS Jig Master System
The Jig master set is an incredible tool for strong joinery of wood projects. Anyone that builds small or large wood projects will recognize the versatility of this gift. I have used the smaller set many times and I would find this to be a great gift under the tree. The range of material you can use this on and the workmanship and durability of the jig set is unbeatable.
Black & Decker 12 volt Drill!
This is a great 12 volt drill for those home needs. The keyless chuck makes changing bits a breeze. The easy to read settings give assorted settings for torque. Designed for use with wood, metal, or plastic you have the perfect drill to tackle all those tasks. It comes with a t-shape handle for comfort. The drill comes with one 12volt battery and charger.
10″ Compound Miter Saw! From Hitachi
Does your handyman need precise miters and crosscuts on a variety of materials? This versatile saw will give you smooth accurate cuts. The Hitachi 10″ saw offers miter range L and R up to 52 degrees, and compound miters up to 45 degrees. Thumb stops make for quick changes in settings and the 10″ tungsten carbide tip Blade gives you sharp precise cuts. At just 26 lbs it is very portable and you can order an optional stand as well.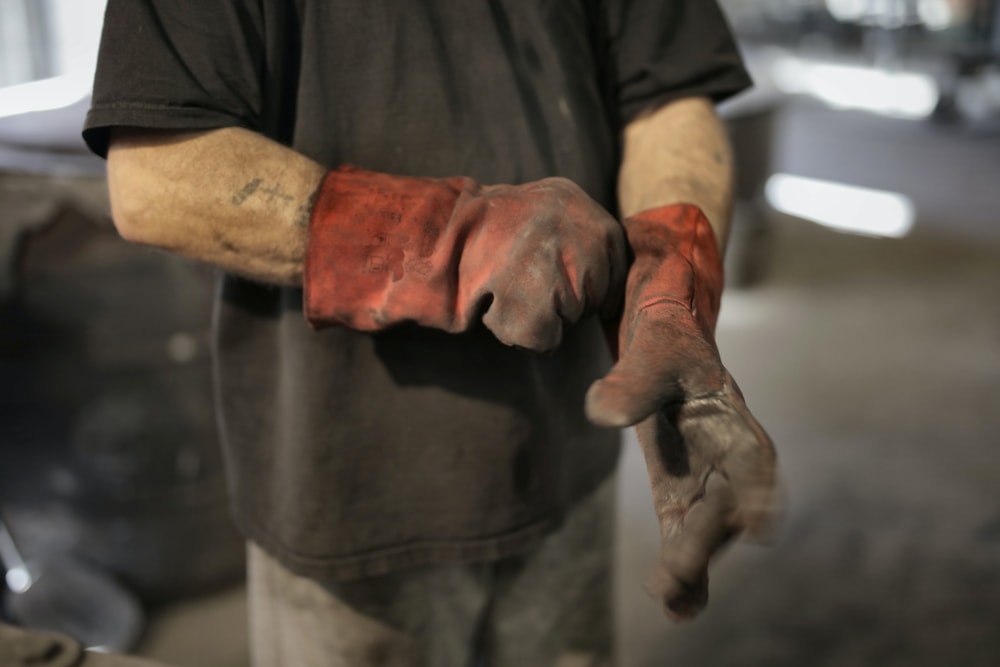 Hitachi 18Gauge Brad Nailer!
This Brad nailer is very versatile, with the ability to use from 5/8 inch to 2″ brads it will work effectively with many different wood types and depths. This nailer has adjustable depth settings for better finishing, It has a high capacity magazine for less down time and you can choose from intermittent to rapid firing setting. The brad nailer weighs about 2 pounds and its soft elastomer handle makes it very comfortable for small or large jobs.
Crescent Mechanics Tool Set
This 170 PC tool set has all the hand tools your handyman needs for those "honey Do's" 3/8 and 1/4 inch socket sets in deep and shallow sizes. Quick release drivers and metric variety. Screwdrivers and pliers adjustable wrench and hex keys in metric and sae. This is the tool set that is going to keep the handyman busy and efficient.
The Genesis Multifunction Oscillating Tool
The Multifunction Oscillating Tool using 21,000 oscillations per minute is terrific for fast sanding, cutting, grinding and scraping jobs. A four pin flange design keeps accessories firmly in place. This tool's versatility makes it great for tackling those unique jobs around the house.
Black & Decker Thermal Leak Detector!
The thermal heat detector can save its own value by finding heat loss that is running your utilities up. Its infrared sensors help you find sources of heat loss. It comes with a 5 step guide for fixing the causes of the loss and helps to save energy for the home. The thermal heat detector can even be used to check your refrigerator and freezer. With rising utility costs, simple steps can help save up to 20%.
Apollo Pink Tool Chest!
This is special for the Handy Lady in your life. This is a great tool kit and when you purchase this a donation goes to help with breast cancer awareness initiatives. Make her happy and help the cause.

Features:
100 Piece Fastener Set
4.8V Cordless Screwdriver
18mm Utility Knife
Twenty bits
8in Scissors
8oz Claw Hammer
Four Screwdrivers
UL Electrical Tape
6in Long Nose Pliers
9in Plastic Magnetic Level
12ft Measuring Tape
6in Adjustable Wrench
UL Recharger
2in Putty Knife
Junk Blossoms
This is our blog that follows the progress of our assorted repurposing projects as well as the unique items we find on our yard sale searches. If you are looking for the best handyman in your area then search in Google "handyman near me" and look at who has the best Google Reviews.